[ad_1]

Ligier has converted its JS2 race car to use a hydrogen-combustion powertrain as part of a tie-up with Bosch to prove the technology's place in the future of motorsport.
Called the JS2 RH2, it has been unveiled at the Le Mans 24 Hours, which this year celebrates its 100th anniversary.
Based on the standard Ligier JS2 R race car, it uses a 3.0-litre twin-turbocharged Ford 'Cyclone' V6 that, Ligier says, delivers a "very high specific output". Over the standard petrol powertrain, adaptations were made to the ignition and fuel injection system, which promises fuel-efficient combustion with low nitrogen oxide emissions up to a partial load.
The modifications mean the V6 now produces 563bhp – 238bhp more than the standard petrol unit – and it will be "optimised even further in the coming weeks".
Both Ligier and Bosch remain tight-lipped on weight figures. However, the JS2 RH2 is expected to be slightly heavier than the conventional JS2, which weighs 1055kg.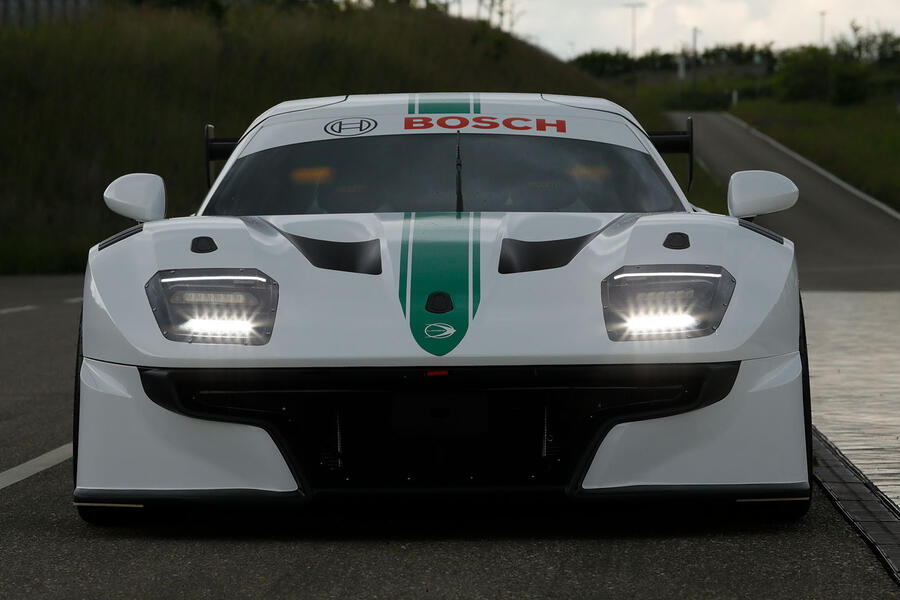 The car has already undergone testing on German racetracks and trials will continue across Europe this summer. According to Jacques Nicolet, president of Ligier Automotive, the car shows that Ligier is "ready to tackle tomorrow's challenges".
The team says one of the biggest development challenges was ensuring smooth, uninterrupted combustion without pre-ignition at the continuous high demands and engine speeds that racing entails. 
To optimise packaging, the hydrogen storage system uses high-pressure Hexagon Purus tanks integrated within the car's carbon monocoque that operate at pressures of up to 700 bar. 
To protect it against a "failure situation", the hydrogen tank itself, engine compartment and components that regulate how much hydrogen is used at any given moment are all kept separate. A ventilation system removes hot gases and cools the engine bay, with leaks in the system identified by an array of sensors. 
[ad_2]

Source link