[ad_1]

Toyota's Gazoo Racing division has unveiled an upgraded version of the new Prius hybrid inspired by the 24 Hours of Le Mans, which this week celebrates its centenary.
Dubbed the Prius 24h Le Mans Centennial GR Edition, it receives an aggressive bodykit inspired by the Toyota GR010 Hybrid hypercar, the winner of the past two Le Mans races.
It features a lightweight carbonfibre bonnet, wide-track suspension and a bespoke set of alloy wheels, claimed by Toyota to provide enhanced performance.
The concept is likely to serve as an acid test for a production GR Prius, with the public reaction to it informing the viability of such a car.
New Toyota boss Koji Sato – who previously headed the Lexus and Gazoo divisions – last month hinted to Autocar that more GR-branded sports cars would be on the way.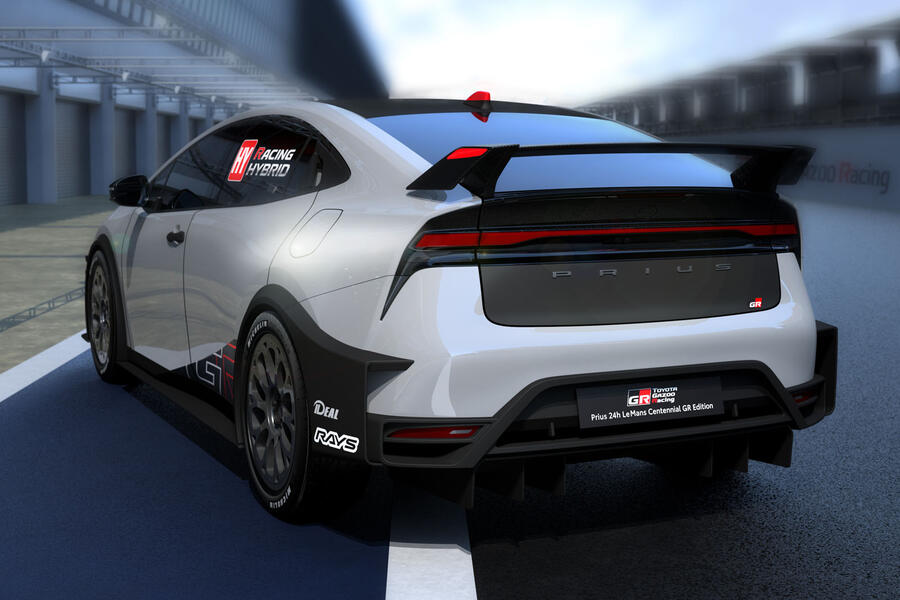 Sato said: "The Gazoo brand will be acknowledged for the future – and maybe we can even speed it up.
"Our Master Driver [Akio Toyoda] was also president of the company at the same time as he had a steering wheel in his hand for Gazoo. Now he is only chairman, maybe he will have a lot more time to develop cars for them."
The Prius GR Edition features as part of a display celebrating Japanese success at Le Mans, produced in collaboration with Mazda – which became the first Japanese winner of the event with 1991's rotary-engined 787B – and artist Masahito Soda.
The exhibit also explores carbon-neutral solutions for the future of motorsport, including electrification, hydrogen and sustainable ICE fuels.
[ad_2]

Source link