[ad_1]

Aston Martin has halted the development of a mainstream mid-engined supercar rivalling the Ferrari 296 GTB to instead focus on limited-run halo models such as the Valkyrie and Valhalla.
The marque signalled its intent to compete with the 296 GTB, the McLaren Artura and Lamborghini Huracán with the Vanquish Vision concept in 2019.
However, speaking to Autocar at the Monaco Grand Prix, chairman Lawrence stroll said "volume wasn't important" and that the brand's focus would instead be profitability and exclusivity; it will not make a "normal" mid-engined car.
He added that the Valhalla will be limited to 999 units in its initial coupé form. It will be built around a carbonfibre monocoque being developed by the Aston Martin Performance Technologies division, newly established in the Aston Martin Formula 1 team's new factory at Silverstone.
The wind tunnel there will also be used to optimise its aerodynamics, with the result, said Stroll, that the car will be "as impressive" as the Valkyrie.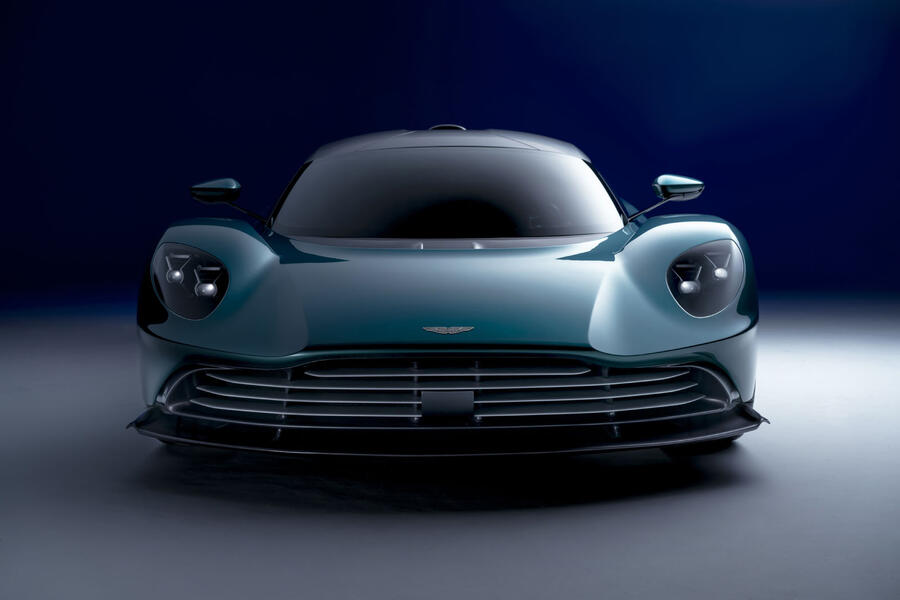 It will also be the first Aston Martin to use a hybrid powertrain, borrowing a turbocharged plug-in-hybrid V8 from technical partner Mercedes-AMG.
The 4.0-litre powerplant revs to 7200rpm and drives the rear axle through an all-new bespoke eight-speed dual-clutch automatic gearbox, which will also be used on other future Aston Martin models. Combined with two electric motors – one per axle – it will produce more than 1000bhp, framing the Valhalla to take on the Ferrari SF90 Stradale, targeting a Nürburgring lap time of 6min 30sec.
Autocar understands that the Valhalla will be priced between £600,000 and £700,000.
[ad_2]

Source link